In October 2022, we got external insulation on our house, and added solar panels. We already had double-glazing, and I'd added more attic insulation in September. Our house went from a C rating in the summer to a B1 when the work was finished.
Over the winter, we used 40% less gas than the year before (some of that is because we switched to an electric cooker). There were still cold days, when we'd have the heating on for 3 or 4 hours, but in general the house stayed warmer. The mornings never seemed as cold.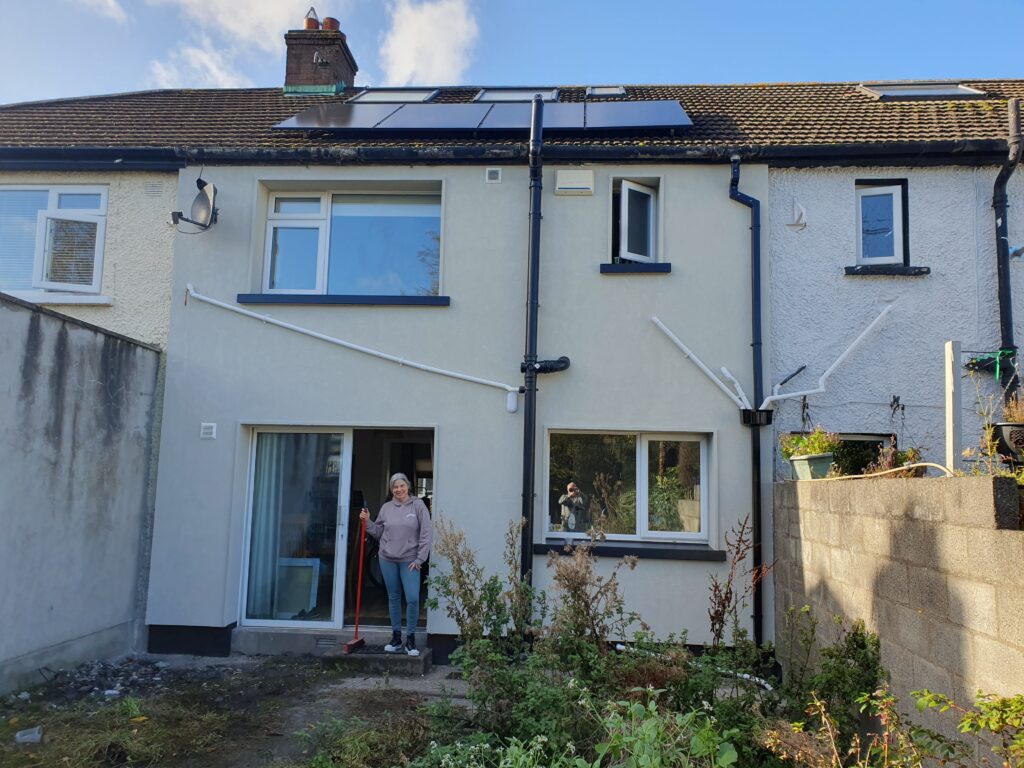 Winter is the worst time for solar – we use around 200 kWh a month, and in December the panels only generated 40. We actually used more electricity in November/December 2022 than in 2021, because of the electric cooker. But every month the days get longer and brighter, I think over the course of the year we'll generate about ¾ as much electricity as we use. We don't have a battery, so some of that will be exported back to the grid – we get paid 24 cent for each unit we send back.
Altogether, the work cost us €20,000, 13 for the insulation and 7 for the solar panels. The solar panels will pay for themselves first, in maybe 7 or 8 years. They are guaranteed for 25 years (and will keep producing electricity after that, just not as much), so they really make sense if you can afford the upfront costs. (If you can't, look up Solar as a Service, for companies that will put in the panels and charge you a monthly fee) The insulation will take longer to pay off, but will last as long as the house.
Getting Your Home Retrofitted
The SEAI page has a list of the grants available for home energy improvements. In a terraced house, there are grants of €3,500 for external insulation, in a semi-detached house it's €6,000. Solar PV grants start at €900 and go up to €2,400. We have 3kWp solar panels, the only thing I'd do differently about the project would be to get more panels, 4kWp or even 5kWp.
All that does presume that you own your own home, and can put some of your money towards the work. People in private rented accommodation are in a real bind – they can't get the work done themselves, and their landlords aren't bothered because they won't benefit. If you're in a council house, the situation is better. There are hundreds of Dublin City Council houses being retrofitted at the moment, but there are 12,000 homes to do across the city so it will take some time.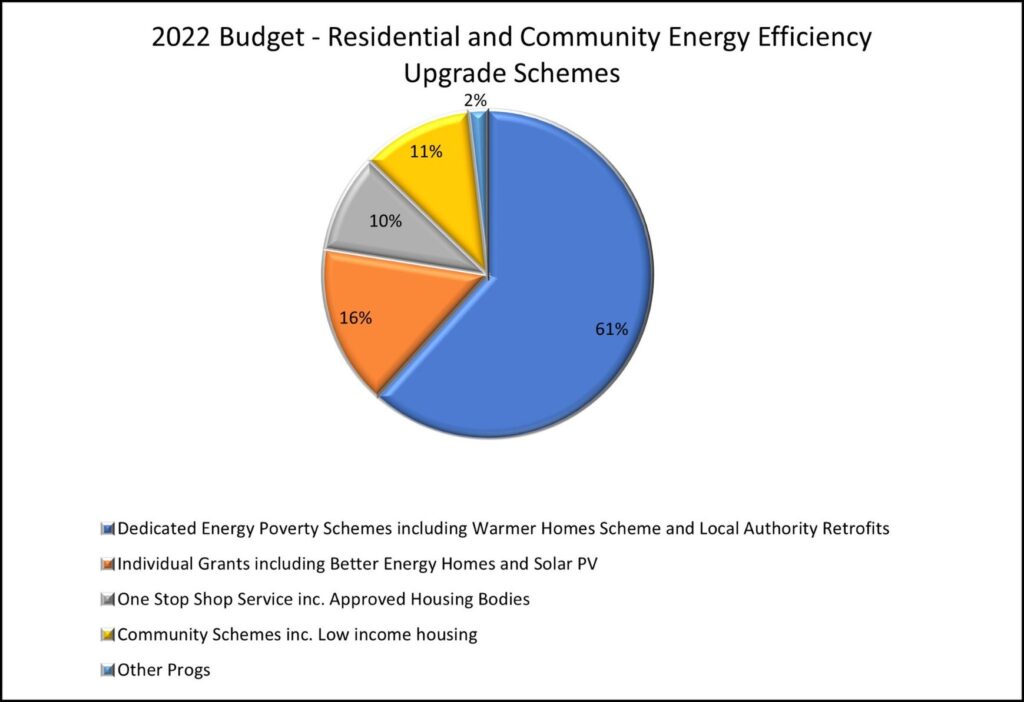 Most of the government funding for retrofits is being spent on free retrofits, rather than grants for partial funding. The Warmer Homes Scheme is a free scheme for people who own their own homes, but are in receipt of certain welfare payments – Fuel Allowance, Working Family payment, Disability allowance, and others. The scheme pays for attic and wall insulation, and can include windows and heating systems. Like other retrofit projects – like all construction projects right now – there is a shortage of people to do the work, but you should send in your application if eligible and get the process started.